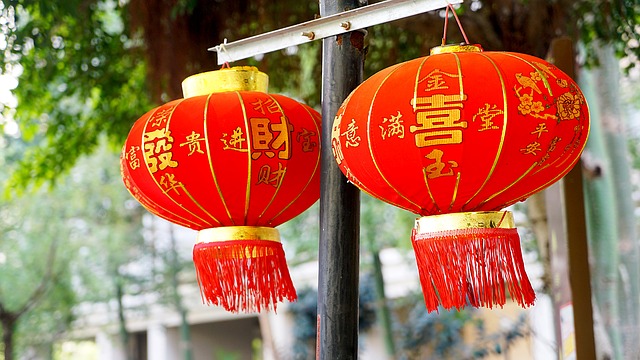 Chinese New Year is almost here! Dating back to centuries and even before the concept of time began, this holiday marks a very special event for the Chinese people because it is the first day of the year according to the Lunar Calendar. Since then, people have been joyous welcoming it with lanterns, dances, and, of course, food.
This 2018, Chinese New Year will be on February 16, 2018. To celebrate the festivity of this beautiful occasion, Chinese food might just be what you need to fully embody the culture. And if you already don't know, Binondo is the place to be if you're looking for authentic Chinese cuisine.
Binondo is known to be the world's oldest Chinatown. It is teeming with all things Chinese and you can bet that it is where you can find restaurants/small eateries that hit close to the motherland. Commercialized Chinese food are very different and you see that as you taste real goodness at an even lower price.
Join our Telegram Community

Now if you and your barkada don't know where to start for Chinese New Year, doing a Binondo Food Crawl won't be something you'll regret. If you don't have a Chinese companion to guide you, allow me to be that friend and show you my top picks:
Wai Ying
Probably the most well-known Chinese restaurant in Binondo. The flavor of Wai Ying has come far and even made its way to Taft! Now, if you're ordering their Radish Cake, ask the waiter to serve it in cubes (I don't know, it's better that way).
Address: 810 Benavidez St, Binondo, Manila, 1006 Metro Manila
Favorite: Hakaw, Radish Cake, Soy Chicken Rice
Lan Zhou La Mien

My personal favorite is Lan Zhou La Mien. If their food doesn't make you love Chinese food, I don't know what will. Lan Zhou La Mien specializes in noodles, which you will see as you enter the restaurant because their kitchen has a clear glass and you could see the chefs work on noodles as you order; it's always fresh and made upon request.
Address: 1354, Masangkay Street, Benavidez St, Binondo, Manila, 1006 Metro Manila
Favorite: Egg Cha Fan, Beef Ho Fan, Steamed Dumplings
President's Tea House
President's Tea House is a bit pricier compared to the rest; mostly because of the ambiance! It's already like a legitimate restaurant you would see in malls, but at least their taste hasn't changed. Their food is still undeniably delicious which families would enjoy during their Sunday lunch.
Address: 809 Salazar Street, Binondo, Manila
Favorite: Salt and Pepper Squid, Vegetable Spring Rolls, Sesame Buchi, Fresh Shrimp Hakaw
Mr. Ube
During Chinese New Year, Eng Bee Tin is all over. In Binondo, the famous brand has its own café where they sell their famous products plus other meals if you want to chow down something savory. I've always ordered Hopia when I drop by Mr. Ube, but when I discovered their Ube Mochi, the tide has changed!
Address: G/F Imperial Sky Garden, 707 Ongpin St, Binondo, Manila, 1006 Metro Manila
Favorite: Monggo Hopia, Ube Mochi
Holland Hopia
A competitor of Eng Bee Tin, Holland makes it hard for people by serving equally good hopias. Their version is flakier than others', so, if you're a fan of that, you might like Holland's hopia better. Their store also sells other goods such as Salted Egg Chips, medicines, siopaos, and many more.
Address: 551 Yuchengco St, Binondo, Manila, 1006 Metro Manila
Favorite: Hopia Ube, Asado Siopao
Sincerity
You know how some restaurants name a product after their store, but it's not really the best in their menu? Well, Sincerity's original chicken and fried rice are just classic. It's probably the best chicken in the area and most Chinese people know it. And their fried rice? It's to die for!
Address: 497 Yuchengco St, Binondo, Manila, 1006 Metro Manila
Favorite: Sincerity Chicken, Sincerity Fried Rice
Masuki
Masuki is located along many noodle houses, but they stand out in a traditional way. Their mami is authentic as it can get and you will see why. It's just their soup, the toppings, and the well-kneaded noodles—no artificial flavors, unlike ramen.
Address: 931 Benavidez St, Binondo, Manila, 1006 Metro Manila
Favorite: Chicken Mami, Asado Pao
Kim Hiong Food Garden
Kim Hiong Food Garden is very Chinese in terms of atmosphere. It reflects well on their food because they serve extremely good food. Their specialty is fried food, so order those to get a taste of the very-unique Kim Hiong Food Garden.
Address: 946 Ongpin St, Binondo, Manila, Metro Manila
Favorite: Stirred Fried Beef with Oyster Sauce, Fried Wanton, Stir Fried Ho Fan
Baker's Fair
Baker's Fair isn't exactly Chinese, but it's been in Binondo for quite some time now. They have many pastries that are cheap but still good enough. My favorite is their Cheese Cupcake, but some people go them to buy their freshly-made hopia.
Address: 1006, 710 Ongpin St, Binondo, Manila, 1006 Metro Manila
Favorite: Cheese Cupcake, Egg Pie, Monggo Hopia
Shanghai Fried Siopao
Two words: Fried. Siopao. This glorious dimsum place is known for its specialty and it's definitely going to be the only siopao you'll eat afterwards!
Address: Sabino Padilla St, Santa Cruz, Manila, Metro Manila
Favorite: Fried Siopao
Remember when you're going on a food trip: It's better to go during the day when it's safer. It's not that dangerous that you have to hide your stuff exaggeratedly– it's okay to take some selfie—just be cautious of your surroundings.
Advance Happy Chinese New Year and enjoy food tripping!
Which one was your favorite? Let us know what you think and leave a comment!
https://www.facebook.com/manilaonsale
https://www.twitter.com/manilaonsale
https://www.instagram.com/manilaonsaleph
Like This Post? Share it with your friends!
Join our Viber Community!