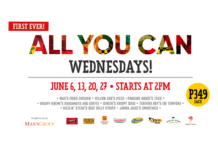 Ultimate Unli- Yellow Cab, Krispy Kreme, Max's etc All Wednesdays of June Max's Pancake House Yellow Cab Dencio's Krispy Kreme Jamba Juice Teriyaki Boy Sizzlin Steak etc You're in a for a treat! Max's...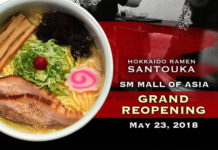 A bigger and better Santouka MOA opens on May 23, 2018. Enjoy 50% OFF on any original ramen on the opening day plus awesome deals on the 2nd and 3rd day.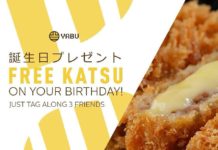 Free Yabu Katsu on Your Birthday January 1- December 31, 2018 Yabu Branches Nationwide Spend your birthday with Yabu and they'll give you your all-time favorite katsu...