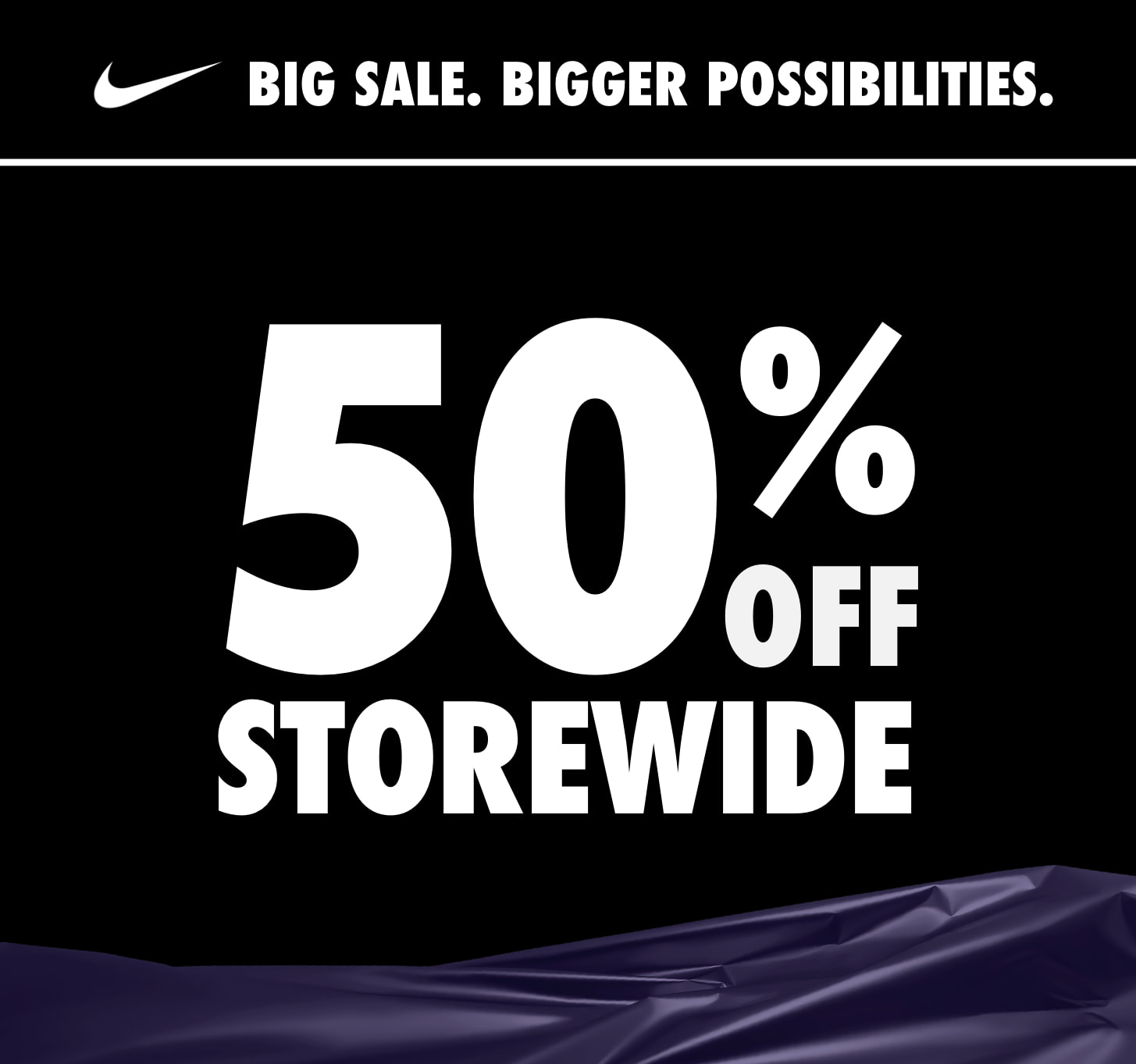 ENJOY 50% OFF STORE-WIDE. For one day only, enjoy 50% off at Nike stores and on the Park Access members-only portal on 25 November, Friday.
Nike Park – 50% OFF Store Wide Promo
November 25, 2022
Nike Park Stores
How to Avail:
1. Get your queue to shop the sale in stores by clicking the link below. Walk-ins are not allowed.
2. Click Here – https://parkaccess.com.ph/
Join our Telegram Community

Terms and conditions:
This sale event is open to Park Access Members who are of legal age only. To sign up for membership, you may visit any Nike store near you or email [email protected] for assistance.
To join this sale, you are required to get your own queueing number via our Park Access virtual queueing system. Walk-ins are not allowed.
In the interest of safety, PWDs, senior citizens, and pregnant women are advised to get a queueing number for the sale event.
Successful registrations via our virtual queueing system will receive an email confirmation containing your queue number, time slot, and the QR code that you will present upon entry in the store.
No QR code, no entry.
Only one(1) person per queue number/QR code is allowed to enter the store. However, we are allowing children 10 years old and below to be accompanied by a parent/guardian with a queue number/QR code to enter.
Your assigned queueing number is non-transferable. A valid government-issued ID (Passport, Driver's License, PRC, Philhealth: Digitized PVC, SSS UMID: Digitized PVC, Voter's ID, GSIS, and OWWA) must be presented for verification purposes. Proxies are not allowed.
You are expected to arrive at least 15 minutes before your assigned shopping schedule in your selected store. An email reminder will be sent an hour before your assigned shopping schedule.
You will be required by our store staff to download the Nike App through scanning our Nike App QR code before entry to the store.
You will no longer be allowed to enter the store 15 minutes before the end of your assigned shopping schedule.
Your assigned schedule is fixed and cannot be moved to another time. You may try to book a queueing number in another Nike Park store if the capacity of the selected store is not yet maximized.
Our store staff will lead you to the counter area 15 minutes before the end of your shopping schedule. You are expected to strictly follow the allotted schedule for shopping.
Once you are in the queue for payment, you are no longer allowed to add items. Asking assistance from our store staff will no longer be accommodated.
There will be a limit to the number of items per footwear style. Members may only purchase a maximum of 5 items per style/color.
Size exchanges will be accommodated the next day subject to size availability.
In support of waste reduction and our move towards sustainability, product packaging such as boxes and paper bags will be allocated according to optimized capacity. Requests for additional bags are subject for approval.
Store management reserves the right to lay down additional control measures to ensure a pleasant shopping experience for all customers.