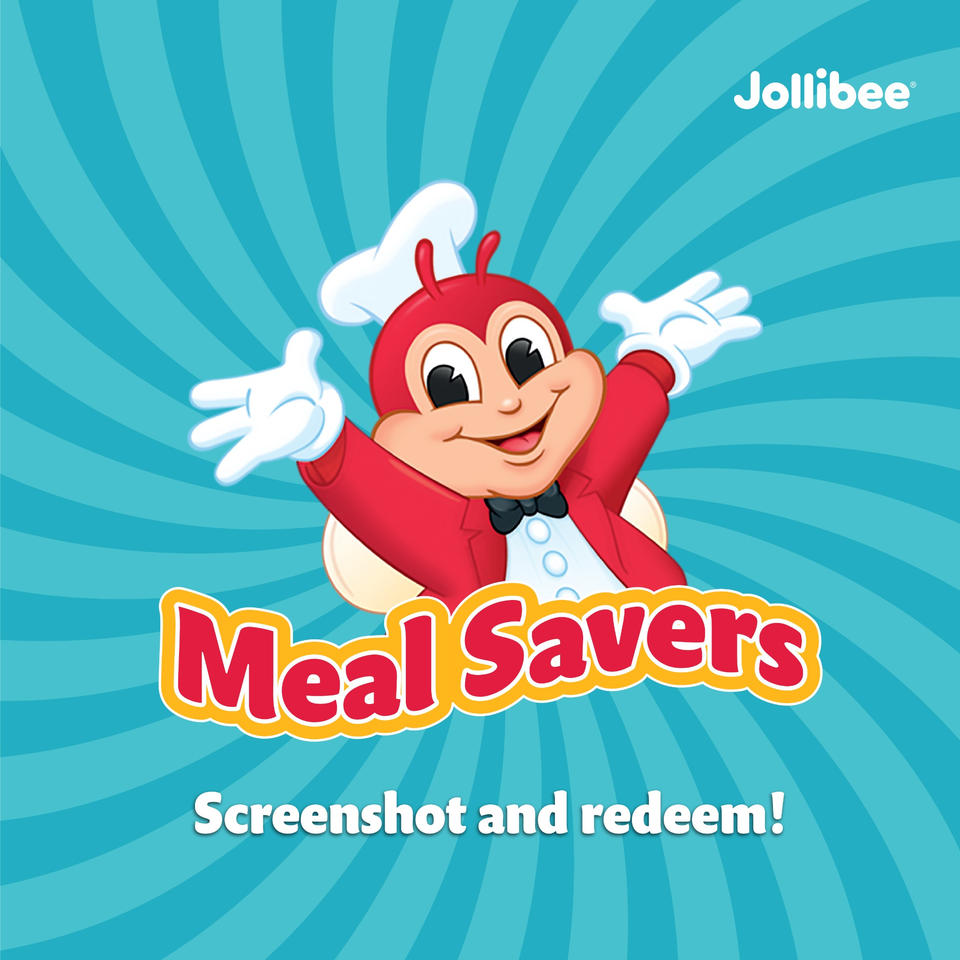 Get more with every order of your Jollibee favorites! Just take a screenshot of your chosen Meal Savers e-coupon and redeem at participating Jollibee stores.
Jollibee – e-coupon Meal Savers
April 15 – May 31, 2022
Jollibee Stores
[addcalendar]
Join our Telegram Community

e-Coupons:

Promo Mechanics:
1. Screenshot e-coupon, present at the counter upon purchase to avail any of the following:
– Jolly Spaghetti with Regular Soft Drink for P60 (Save P5)
– 1-pc Chickenjoy with Regular Soft Drink for P90 (Save P5)
– Cheesy Yumburger with Free Upgrade to Coke Float (Save P35)
– Peach Mango Pies-To-Go for P90 (Save P10)
– Go Creamy Macaroni Soup for every value meal purchase for P40 (Save P5)
– Free Mini Vanilla Sundae for every value meal purchase (Save P15)
2. Valid for dine-in, take out and drive-thru in participating Jollibee stores nationwide.
3. Promo period is from April 15 – May 31, 2022. Redemption of Meal Savers e-coupon is until May 31, 2022 only.
4. Only one e-coupon is valid per transaction.
5. Soft drink is valid to other variants.
6. Upgrade is only valid to Coke Float.
7. Cannot be used in conjunction with other promos.
8. Discounted Creamy Macaroni Soup and Free Mini Vanilla Sundae are valid to any value meal purchase, not valid to discounted promo coupon.
9. In the purchase of goods and services which are on promotional discount, the Senior Citizen can avail of the promotional discount, or the discount provided under the Expanded Senior Citizens Act of 2010, whichever is higher.
– Terms and conditions apply. See full details here: https://www.jollibee.com.ph/meal-savers-e-coupon/
– Per DTI Fair Trade Permit No. FTEB-141126 Series of 2022
[addfooter]