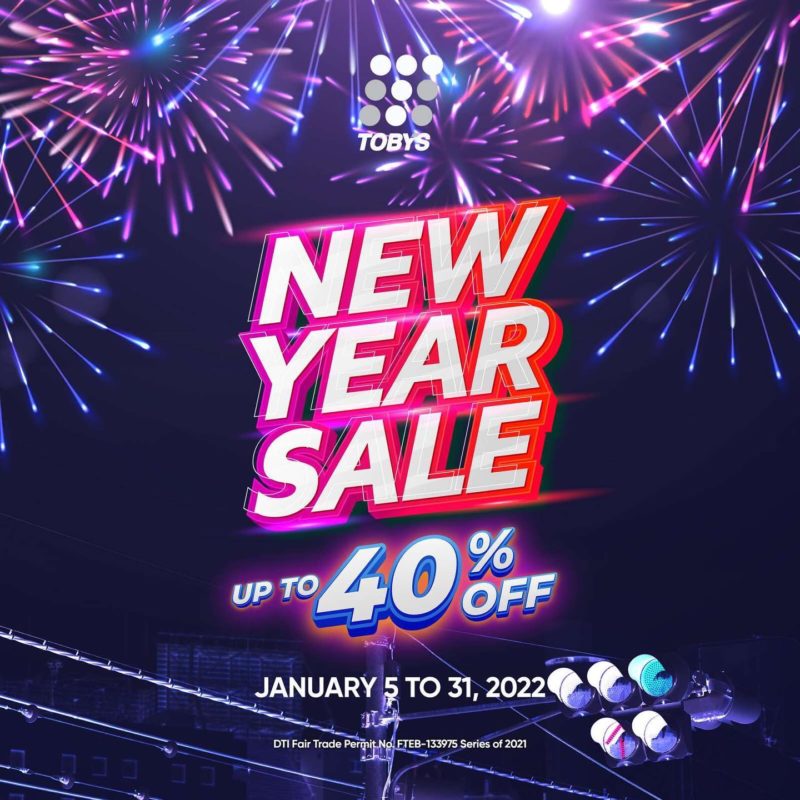 Score as much as 40% off on your favorite sport and fitness brands when you purchase at Toby's Sports today until January 31, 2022!
Toby's Sports – New Year Sale
January 5-31, 2022
Toby's Sports Branches
[addcalendar]
Join our Telegram Community

How to Shop:
1. Shop Online via – tobys.com
2. Shop from home with Viber Chat & Collect – bit.ly/TobysSports
3. Free delivery in select areas for orders P3,500+
4. COD and nationwide shipping available! (Prices/stocks available in-store and online may vary).
[addfooter]