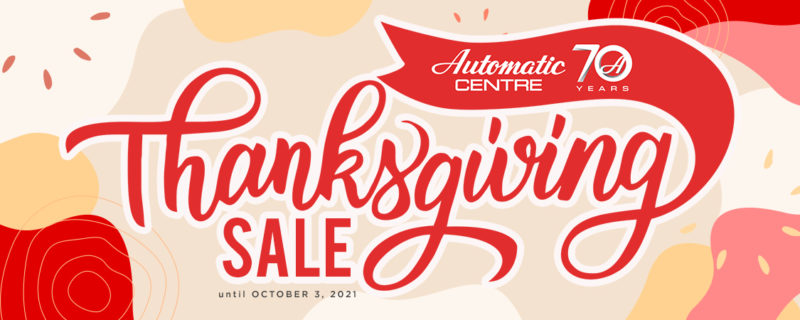 After 70 years Automatic Centre is closing shop due to the COVID-19 pandemic. Automatic Centre is hosting a THANKSGIVING SALE until October 3, just visit any Automatic Centre stores or shop online to avail of their exclusive discounts.
Automatic Centre – Thanksgiving Sale
September 13 – October 3, 2021
Automatic Centre Branches
[addcalendar]
Join our Telegram Community

How to Shop:
1. Shop Online via – https://automatic-centre.com/thanksgiving-sale/
2. Store locations: automatic-centre.com/stores
Valid for cash and straight card offers only for existing inventory. Not valid in conjunction with other existing promos and discounts.
[addfooter]