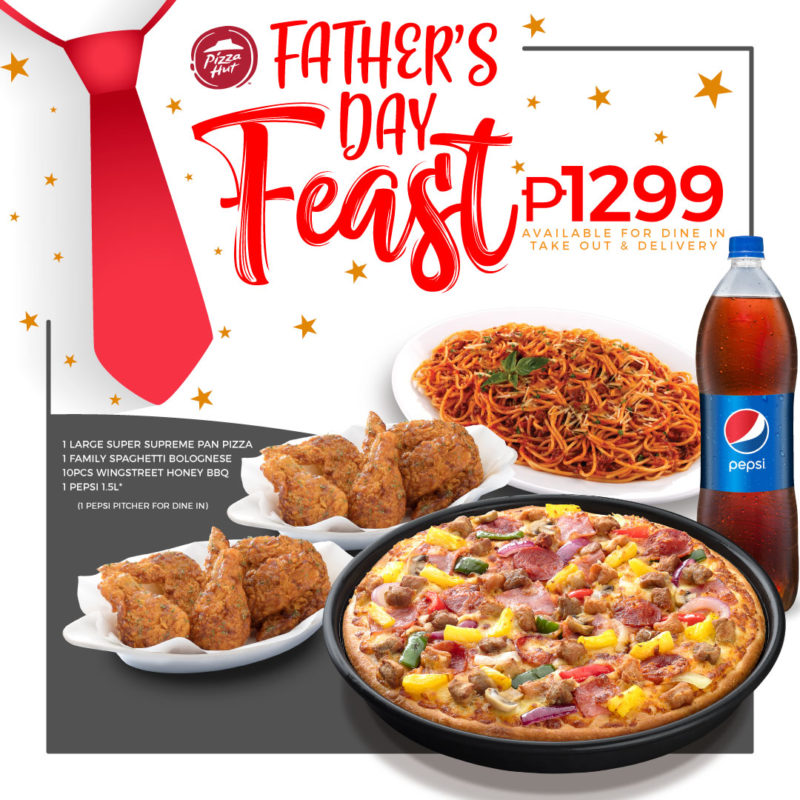 Bring the family together to celebrate dad's special day with the Pizza Hut Father's Day Feast! Get 1 Large Super Supreme Pan Pizza, 1 Family Spaghetti Bolognese, 10pcs WingStreet Honey BBQ and 1 Pepsi 1.5L for only P1299!
Pizza Hut – Father's Day Feast Promo
June 14-20, 2021
Pizza Hut Branches
[addcalendar]
Join our Telegram Community

How to Order:
1. Order via www.pizzahut.com.ph
2. Dial 8911-11-11
3. Order via the Mobile app – https://qrco.de/bbhPcD
* Promo is available for dine-in, take out and delivery in Pizza Hut stores nationwide, from June 14-20, 2021 only.
[addfooter]