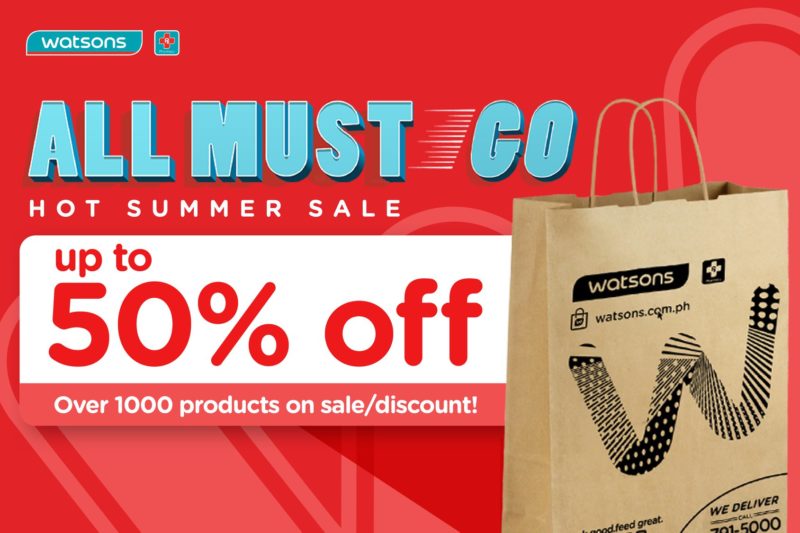 Don't miss this Massive Deals from Watsons happening from April 23-25! All Must Go items are on B1T1 and discounted at up to 50% off! You wouldn't want to miss these deals this weekend at the Hot Summer Sale!
Watsons – All Must Go Summer Sale
April 23-25, 2021
Watsons Branches
[addcalendar]
Join our Telegram Community

How to Shop:
1. Offers are available in-store, online, or via Call & Delivery
2. Shop online via https://www.watsons.com.ph
3. Shop via the mobile app: http://bit.ly/WatsonsMobileApp
– Use your Watsons Card or Watsons Elite Card to earn points and enjoy exclusive discounts.
– Visit any of our 800+ stores nationwide: https://www.watsons.com.ph/store-finder
– Use our call & delivery service at select Watsons stores: https://www.watsons.com.ph/call-and-delivery-list-of-stores
Per DOH FDA-CCRR Permit Nos. 0122 and 0137 Series of 2021.
[addfooter]