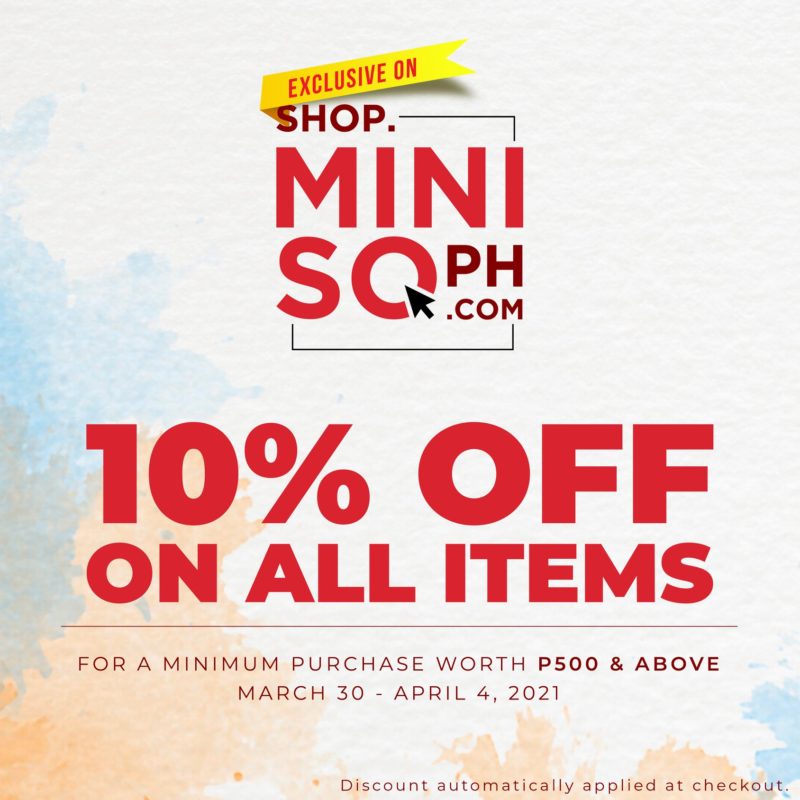 Shop at the comfort of your home and get an extra 10% OFF on ALL items starting today until April 4.
Miniso – Online Sale Exclusive
March 30 – April 4, 2021
shop.minisoph.com
[addcalendar]
Join our Telegram Community

Shop Here – shop.minisoph.com
In observance of Holy Week and the implementation of the latest government quarantine guidelines, orders placed during this time will be processed on April 5, 2021. Miniso will fulfill and deliver your orders as soon as our normal operations resume.
[addfooter]