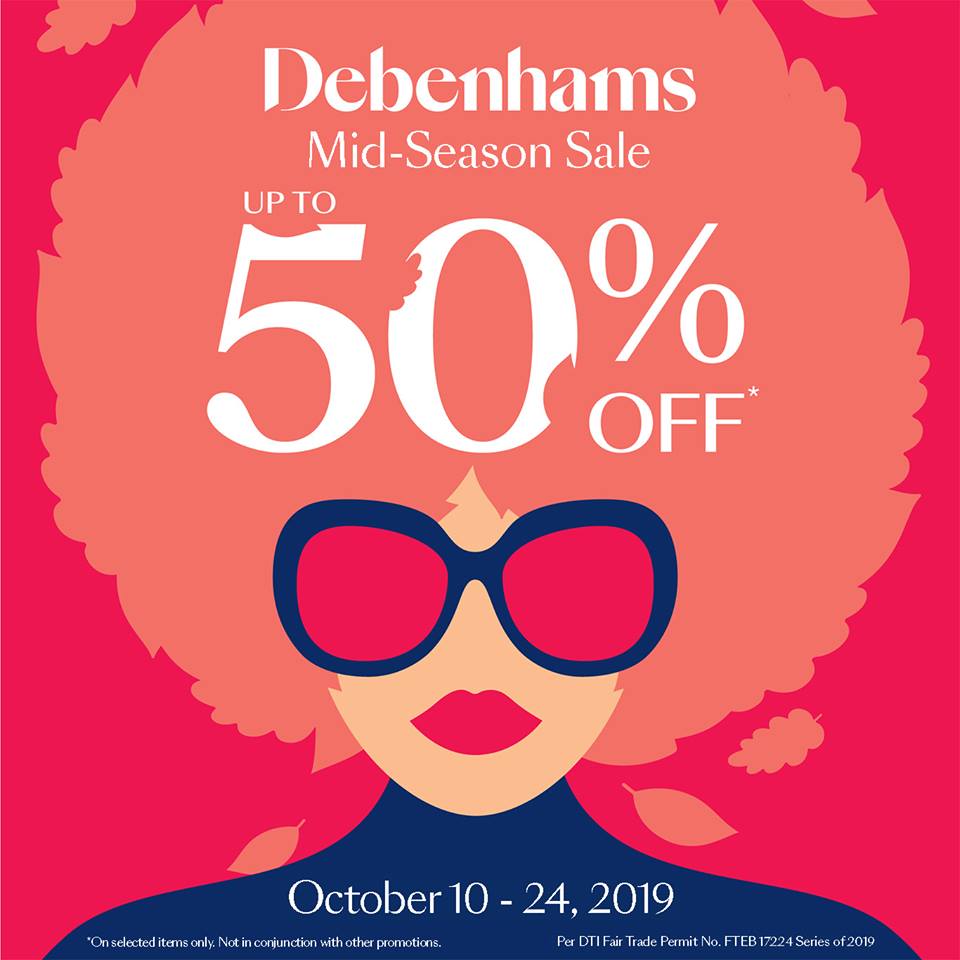 Don't miss out on the Debenhams Autumn-Winter '19 Mid Season Sale, and shop your favorite styles for this season!
Debenhams Mid-Season Sale
October 10-24, 2019
Debenhams Branches
Enjoy up to 50% off on selected items from October 10 to 24. Happy shopping at Debenhams! #DebenhamsPH #doabitofDebenhams
Join our Telegram Community

Get Updates via Email – CLICK HERE
Here's Php100 for you when you shop/book at Lazada, Agoda, airbnb, Zalora, etc: http://bit.ly/2J5PTGv
https://www.facebook.com/manilaonsale
https://www.twitter.com/manilaonsale
Like This Post? Share it with your friends!