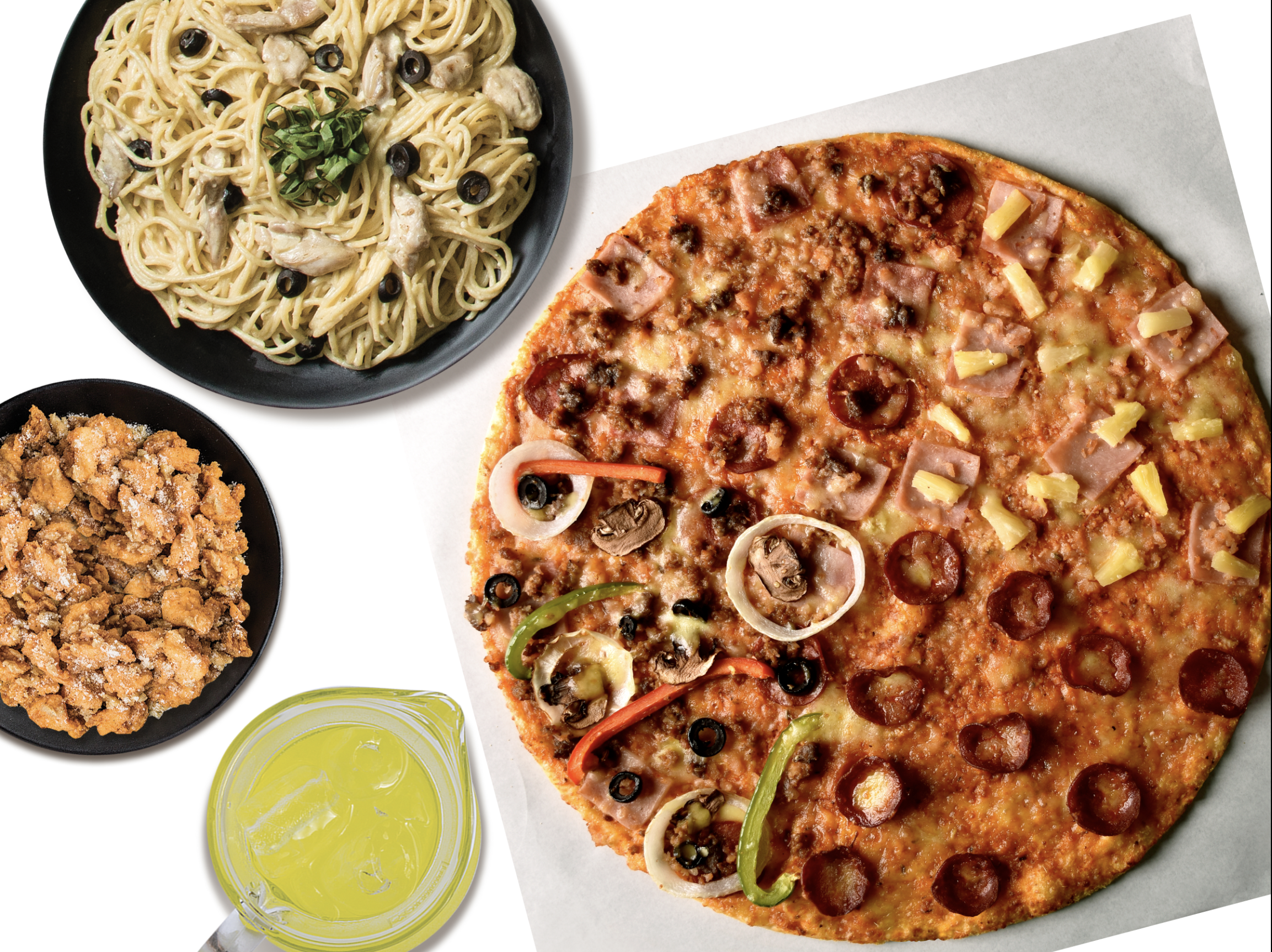 MAKE MOVIE NIGHT AN AFFAIR TO REMEMBER WITH YELLOW CAB'S FOUR SEASONS BUNDLE

April 21- 30, 2019
When you're on the go and working hard, sometimes a quiet night in with your favorite movie or series is just the perfect recharge you need to remind yourself that all that work is so worth it.
If you're looking to unwind after a long day or make a weekend out of binge-watching, Yellow Cab has the perfect bundle to pair with your favorite movie or TV series. This April, Yellow Cab offers individuals hungry for a day in with their screens its Movie Night promo, headlined by its all-new Four Seasons Bundle and iflix.
Spending your day in with some action, a thriller, a fantasy, or a superhero caper? Get the power you need with the Four Seasons All Meat Bundle, which includes a 14-inch Four Seasons All Meat pizza, a large Chicken Alfredo Pasta, a large Garlic Parmesan Chicken Poppers, and a 1.75L bottle of Mountain Dew.
Looking for lighter fare, like a rom-com, a sitcom, or a funny K-drama? Yellow Cab also has a Four Seasons No Meat Bundle, with a 14-inch Four Seasons No Meat pizza, a large Pesto Pasta, a large Shrimp Aglio Olio Pasta, and a 1.75L bottle of Mountain Dew.
For only Php1,299, you can get some of Yellow Cab's bestsellers along with a one-month unlimited access to iflixVIP.
"At Yellow Cab, we don't just want to fuel your hunger, we also want to fuel your downtime. We believe that rest and relaxation are just as important to your hustle as seeking out new experiences and chasing your goals," said Charlene Sapina, Marketing Operations Head of Yellow Cab Pizza Co. "That's why even for something as quiet and low-key as movie night, we want to give hustlers the generous portions and edge-to-edge flavors they've come to love, so they can get the most out of their 'me' time. With our partnership with iflix, our diners won't just fulfill their cravings for great pizza, they'll also satisfy their craving for a fun, relaxing time."
Turn your movie night into a main event with Yellow Cab's Four Seasons Bundle and iflix! Enjoy this delivery exclusive offer with your friends and family until April 30, 2019. For more information, check out www.yellowcabpizza.com.
Get Updates via Email – CLICK HERE
https://www.facebook.com/manilaonsale
https://www.twitter.com/manilaonsale
https://www.instagram.com/manilaonsaleph
Like This Post? Share it with your friends!