#LifeWear
UNIQLO is LifeWear.
LifeWear is made up of thoughtfully created clothing designed to make everyday life better and more comfortable. Apparel that comes from the Japanese values of simplicity, quality, and longevity, LifeWear reflects the brand's commitment to perfection in design, fabric selection, cut, even color.
The new season caters to diverse personalities and lifestyles, embodying the brand's belief that individuality comes not from clothes but from the people wearing them.
Join our Telegram Community

LifeWear is constantly evolving to cater to the needs of an ever-changing world through technological innovations.
LifeWear aspires to make excellence affordable.
LifeWear exemplifies UNIQLO's mission of enabling people all over the world to experience the joy of wearing great clothes with the release of its Spring/Summer 2019 collection.
UNIQLO LifeWear, 2019 Spring/Summer
UNIQLO 24/7
From when you wake up and get dressed to when you head to school or work, have fun with friends, relax in the living room, and go to sleep, UNIQLO is always there for you.
Our designs, functionality, fabrics, silhouettes, and colors make it easy for you to coordinate the way you want so you can look and feel great at any time, place, or situation, whether that be as part of your daily routine, on special occasions, or when something suddenly arises.
The fabrics, cuts, and colors of UNIQLO continue to complement daily living as you get out and about in spring and summer in keeping with our LifeWear commitment to offering the ultimate in comfort 24 hours a day, every day of the year.
AIRism
An added layer of clothing that keeps skin comfortable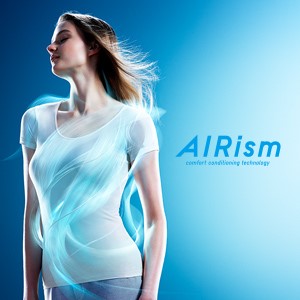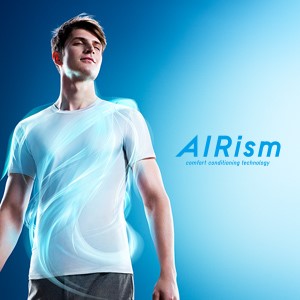 Cooling innerwear
AIRism epitomizes the LifeWear commitment to creating comfortable clothes that make life better, wicking away moisture, keeping the skin cool and smooth. It eliminates the discomfort that stems from temperature differences and outerwear to ensure year-round comfort.
Matching skin properties
Men's AIRism incorporates a micro-polyester fiber that quickly dries men's skin, which tends to perspire easily. Women's skin can easily get sticky and chill easily, so AIRism for them employs Cupra, which rapidly absorbs and releases moisture. We developed the ultra-fine fibers of AIRism fabrics to match the properties of both genders and feel light and smooth to the touch. Advanced AIRism technology uniquely delivers the ultimate in comfort.
Broadening the lineup and choices
We have expanded the lineup this season to match the functional requirements of wearers. We have increased color variations for men's mesh boxer briefs. For women, we have rolled out items with 8/10 length sleeves and long-awaited long-sleeve tops with UV protection, an outstanding choice of innerwear for sports in the sun.
WIRELESS BRA
Innovative stretch cups ensure a perfect fit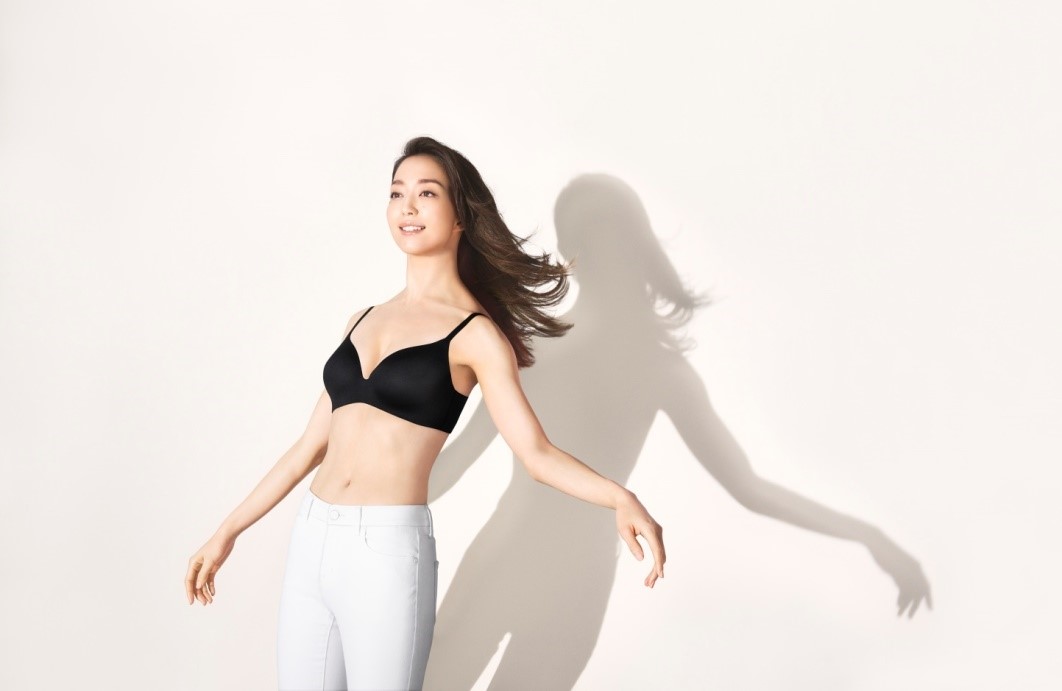 Innovative stretch cups fit busts perfectly
Women's bodies change from day to day according to their physical condition, and regular bras may not always provide the perfect fit. To address this concern, UNIQLO began their extensive research into creating the perfect bra structure.
The result is a cup that expands and contracts with the bust by incorporating a special form with radial cuts, for a perfect fit. UNIQLO also redesigned the lower parts of the cups to stabilize underbust support and enhance hold.
Proprietary cup structure
Radial cuts in the special form enable the cup volume to change according to bust size. A wave design on the upper side of cups prevents them from digging into the bust while providing lift and maintaining a natural fit.
The cups incorporate resin parts that are thin, light, and elastic to optimize comfort while enhancing the bustline.
JEANS
Stylish and Comfortable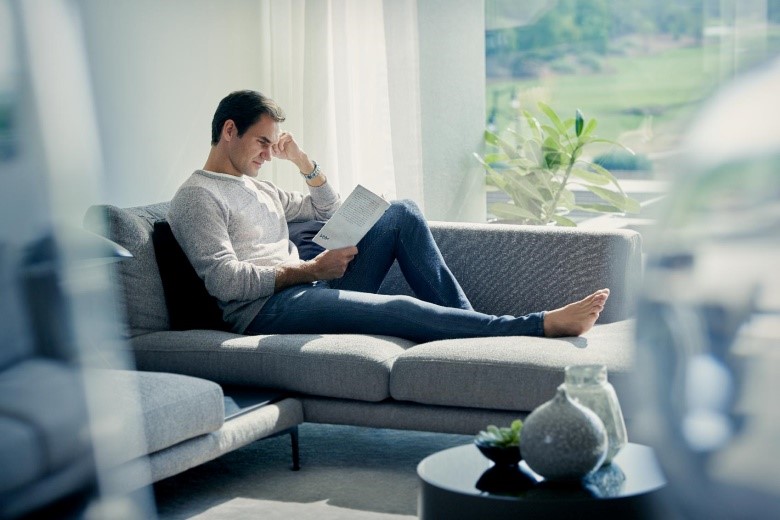 Evolving with the times
UNIQLO is committed to perfecting jeans as daily essentials that are as stylish and comfortable as can be. Every season, we diligently update the fabric, design, fit, and finishing techniques to keep pace with the times and ensure that the jeans are easy to coordinate.
From the world's denim capital
UNIQLO established its Jeans Innovation Center in Los Angeles in 2016. It is here in this global hub for information on jeans that we work with such internationally renowned denim mills as Japan's Kaihara and Turkey's ISKO, fashioning fabric that delivers authentic textures, outstanding quality, and unparalleled comfort. We also draw on the expertise of craftspeople and special machinery incorporating state-of-the-art technology to ensure that the resulting jeans are true to the creativity and passion of our designers.
Men's EZY Jeans
Style and comfort go hand in hand with these EZY jeans. They have an elastic waistband and fit perfectly without the need for a belt–a design you'll find yourself reaching for time and time again.
Women's High Rise Straight Jeans
Flattering straight-cut jeans made with durable stretch denim. from world-famous denim maker Kaihara, Inc. Its high-rise, straight cut ensures a slim leg line without hugging the body too closely. It incorporates authentic vintage button, rivet, and stitching details.
UT
Celebrating authentic pop culture from around the world with graphic T-shirts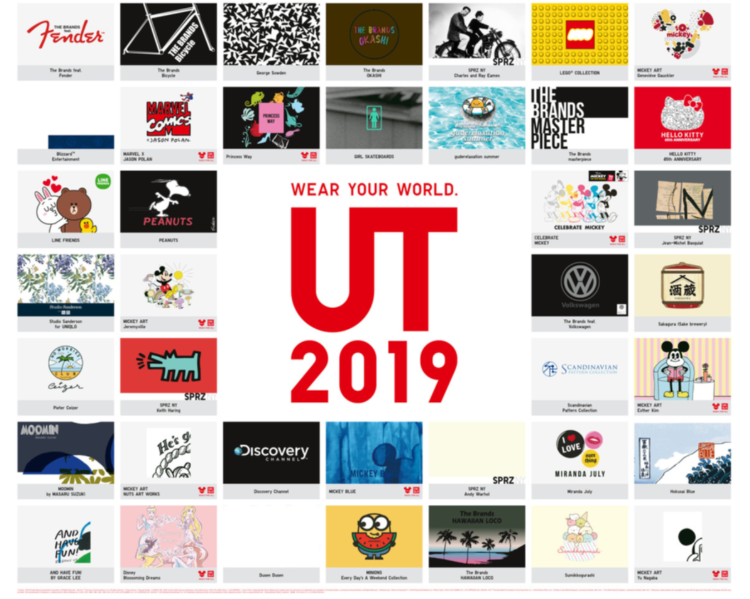 Embodying choice and individuality
We launched the UT (UNIQLO T-shirt) brand in 2003. UT is made for all as a vehicle for individuality, free expression, and excitement. Each season, we scour music, films, manga, and animated features for examples of authentic pop culture that convey UT's unique outlook on the canvas of T-shirts. UT reflects UNIQLO's LifeWear ethos as a unique vehicle for sharing your values with others, and through UT, people can choose items to highlight their personalities.
Continuing to showcase pop culture
In our UT range that offers something unique for everyone, we have numerous new items sporting highly attractive designs We are showcasing Japanese culture to the world with the SAKAGURA series, featuring some of Japan's time-honored sakés.. In the fifth year of SPRZ NY, a global project where art and fashion meet, we offer UTs inspired by the works of legendary and new and upcoming artists. For MAGIC FOR ALL, a collaboration project with the Walt Disney Company, we have completed a special collection that celebrates Mickey Mouse 90 years after his screen debut. Our Characters series highlights Snoopy surfing and skateboarding.
EZY ANKLE PANTS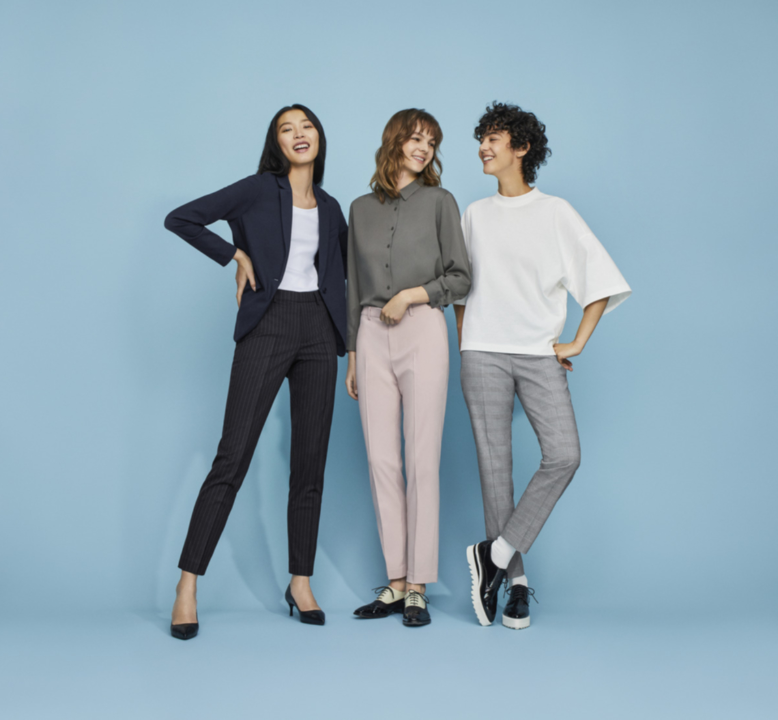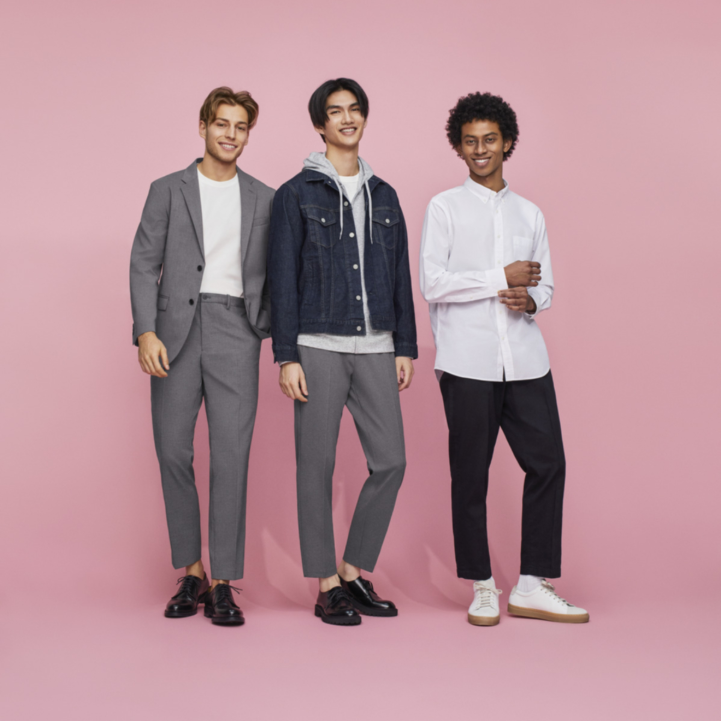 Comfortable and light, these pants can be worn for a number of occasions. The EZY Ankle Pants feature added stretch for comfort, while its brushed surface creates a thicker, softer texture. Design features include an original UNIQLO elasticated belt produces a clean, neat waistline, and center pleats accentuate a straight and attractive leg line.
UNIQLO U AND MEN'S SUPER NON-IRON SHIRT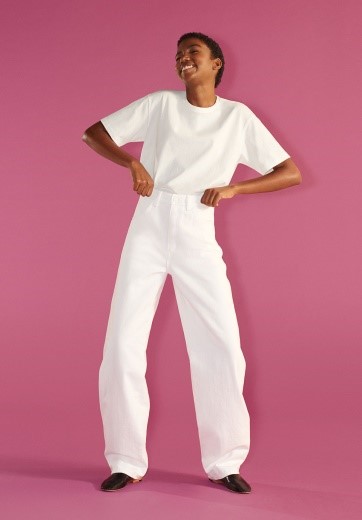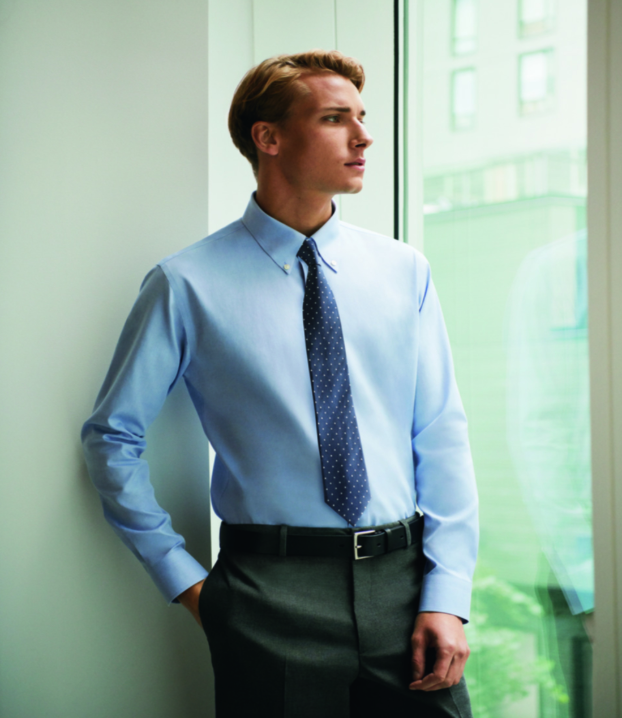 UNIQLO U
Uniqlo U is a collection of progressive essentials created by Artistic Director Christophe Lemaire and his designers at the UNIQLO Paris R&D Center. The team draws on new materials and advanced technologies in constantly exploring unconventional styling to define the future of LifeWear.
For 2019 Spring/Summer, the collection features the line's most ambitious color palette to date. Available in a myriad of color options to choose from are key items including the U Crew Neck Short Sleeve T-shirt, U Oversized Square Half T-shirt, and the U Relax Fit Crew Neck Short Sleeve T-shirt for women. For the men, highlighted items include the U Crew Neck Short Sleeve T-shirt, U Striped Short Sleeve T-shirt, and the U Oversized Crew Neck T-shirt.
Men's Super Non-Iron Shirt
The UNIQLO Men's Super Non Iron Shirt isdesigned specifically for use in business or corporate occasions. It is made with special stitching and processing to stay almost completely wrinkle-free, even after washing. This wrinkle-resistant shirt that is so advanced that it had to be specially engineered with a thread count of 80 and 100% cotton that give the pinpoint Oxford material a very supple, elegant feel. Its classic design also makes it a suitable option for formal events.
AIRism and DRY-EX
Clothes to make your everyday life more active and comfortable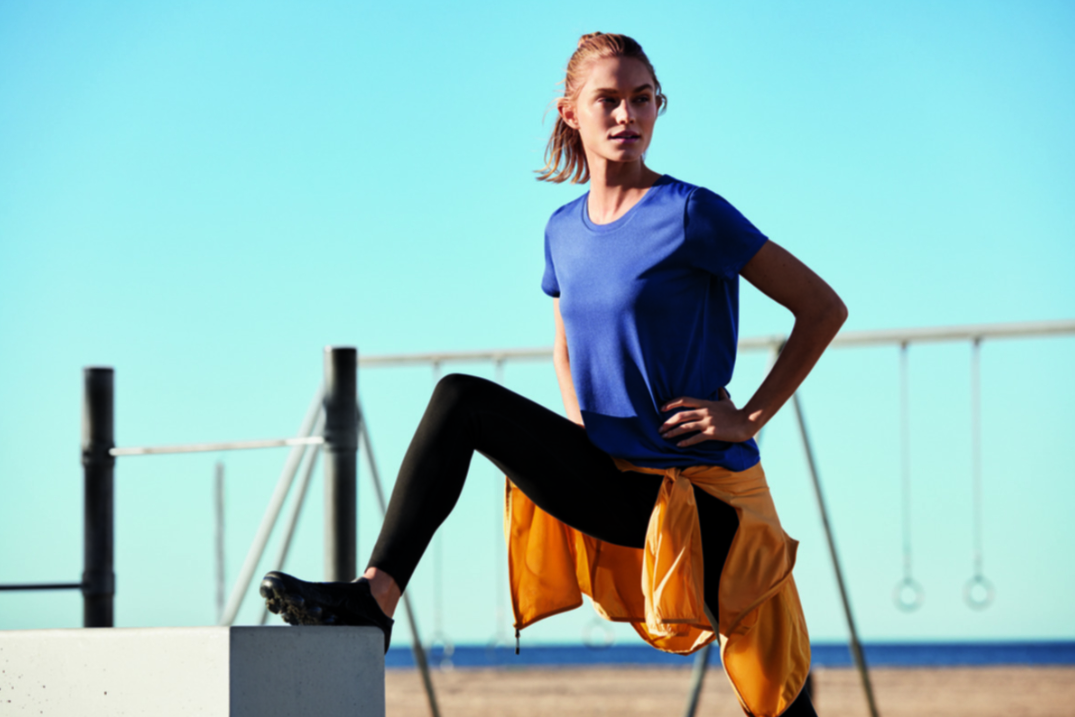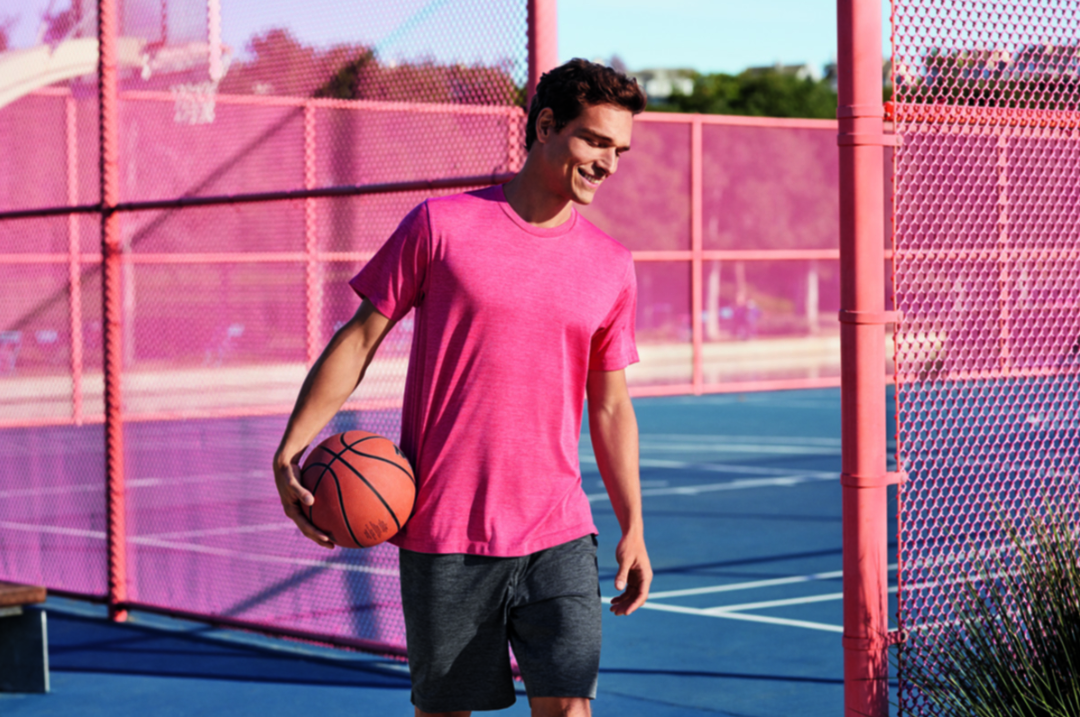 UNIQLO's DRY-EX and AIRism collections are light, comfortable, and easy to move in. Made with amazing high performance fabrics, the collection goes beyond the border between sportswear and casual wear. Items to look forward to include the Women's Ultra Stretch Active Ankle Length Pants and the Women's Ultra Stretch Active Short Pants.
UNIQLO's innovations in fabric technology and functional design ensure you get the most out of your clothing for leisure or in active situations.
Equipped with UNIQLO's DRY technology, DRY-EX items wick away moisture in sweaty situations or after washing, and is perfect for light activities or casual wear. Built for sports and leisure, UNIQLO's DRY EX range features ventilated panelling for breathability and soft material for comfort on the move. Highlighted items include the DRY-EX Shorts, T-shirt, and Polo.
UNIQLO AIRism is breathable, smooth, and moisture-wicking clothing, that keeps you cool and dry no matter the season. Key pieces for the season include the AIRism UV Cut Mesh Hoodie and AIRism Soft Leggings.
UNIQLO / INES DE LA FRESSANGE
Celebrating the enduring allure of Saint-Tropez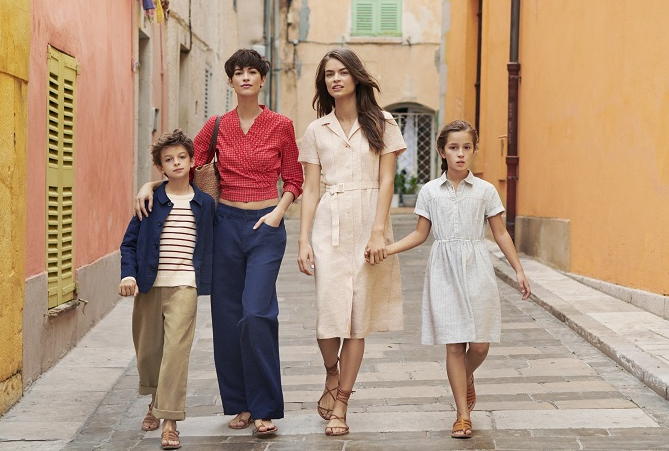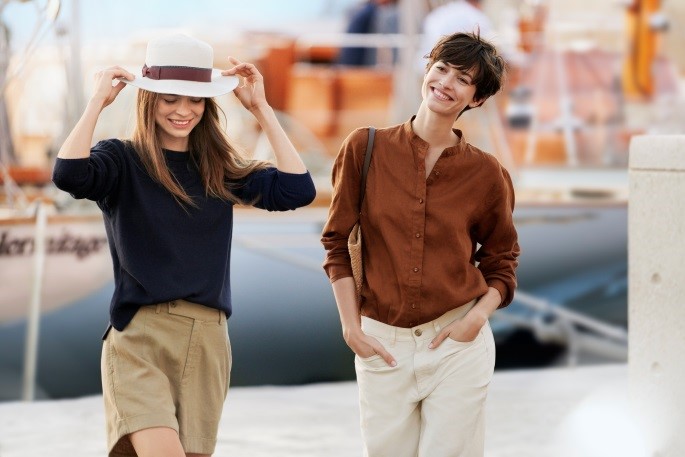 Sophisticated yet practical clothing with a dash of French esprit
The latest collaboration collection with international fashion icon Ines De La Fressange features essentials that embody her commitment to apparel that all women can wear with comfort to reveal their beauty. The 2019 Spring/Summer collection mirrors UNIQLO's LifeWear philosophy of creating clothing that makes life better.
Recalling the freedom and happiness of Saint-Tropez
The inspiration for this season was Saint-Tropez. It was in this coastal town on the French Riviera in the Côte d'Azur region that Ines was born and enjoyed many happy childhood holidays. The spirit of freedom and joy that the town handed down to numerous artists and cultural figures remains alive today.
Enjoying the sunshine and fresh air
The color palette augments Ines' signature indigo with the warm caramels of Saint-Tropez. The women's line includes chambray tops and bottoms and resort inspired dresses and nightwear for relaxing in style. Kids' items incorporate petit Parisien and Parisienne touches to make it easy to coordinate with adult pieces.
UNIQLO AND JW ANDERSON
British classics. Designed for life today.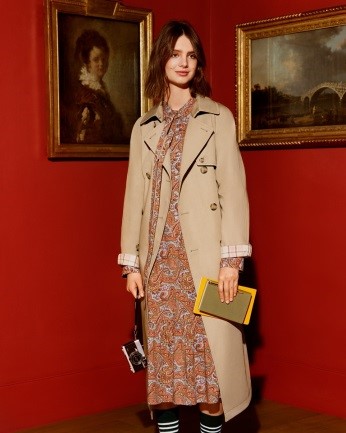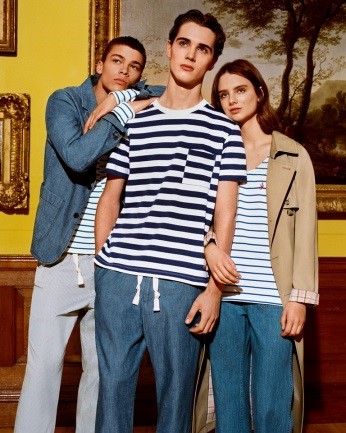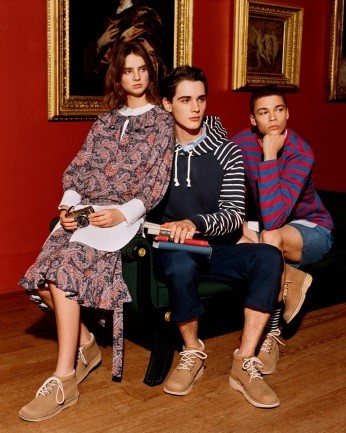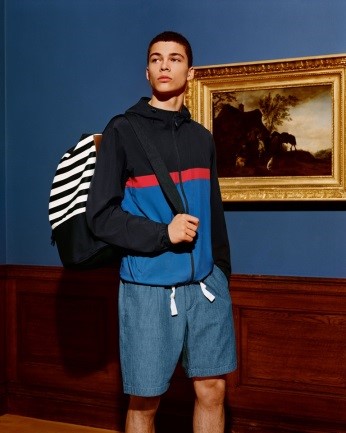 JW Anderson is a quintessentially British brand that champions individuality. Breaking barriers, exploring ideas, and creating a cultural dialogue are integral to designer Jonathan Anderson. His brand shares UNIQLO's core values of authenticity, innovation, and quality craftsmanship.
The third outing of the UNIQLO and JW ANDERSON collaboration encapsulates the strengths of pairing—functional wardrobe basics with subtle twists. Heritage pieces are reimagined for the modern world.
The UNIQLO and JW Anderson 2019 Spring/Summer collection offers a versatile summer wardrobe and accessories equally suited for the city or the sea, and naturally adorned with JW Anderson's nautical motifs.
2019 Spring/Summer Collection Highlights
Featuring trench coats, bomber jackets, and other items that symbolize British fashion presented in the witty designs characteristic of JW ANDERSON, the lineup nicely accents UNIQLO's everyday wardrobe that combines high-quality materials, fit, and functionality.
The various elements that comprise this collection, including men's rugby shirts, women's trench coats, and paisley and border strip patterns, express a classically British, authentic atmosphere, updated as modern items. A suite of unisex basic items allows for a wide range of stylings, to enjoy as different expressions with layered or reversible designs. This new offering of LifeWear crosses generational and gender borders, bringing out each person's unique style, and enjoyed as unhindered fashion on a wide range of occasions.
Get Updates via Email – CLICK HERE
https://www.facebook.com/manilaonsale
https://www.twitter.com/manilaonsale
https://www.instagram.com/manilaonsaleph
Like This Post? Share it with your friends!