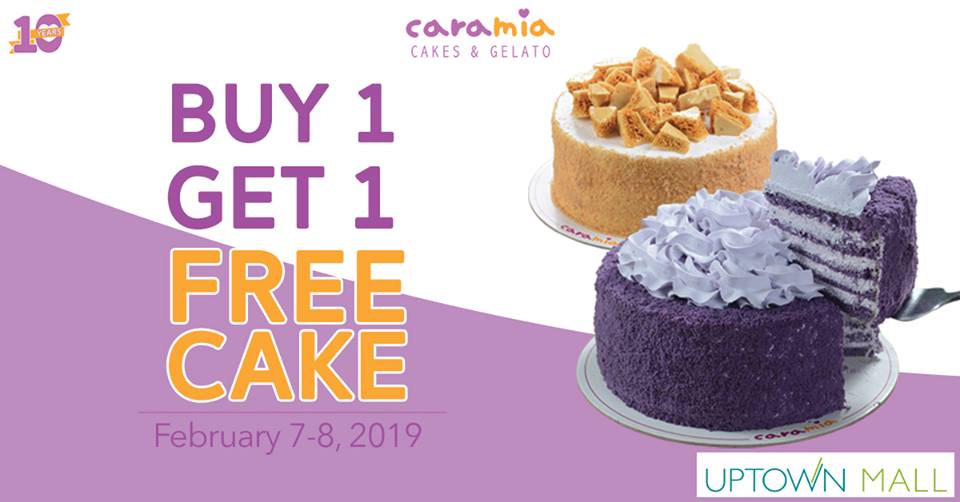 Buy 1 Take 1 Cara Mia Cake February 2019
Cara Mia Uptown Mall
February 7-8, 2019
Here's a little treat for all those in BGC! This Thursday and Friday, February 7-8, 2019, Cara Mia will be having a Buy 1 Get 1 Cake Sale at their Uptown Mall branch. Cara Mia is located on the 3rd floor al fresco area. See you there!
Get Updates via Email – CLICK HERE
https://www.facebook.com/manilaonsale
https://www.twitter.com/manilaonsale
https://www.instagram.com/manilaonsaleph
Like This Post? Share it with your friends!