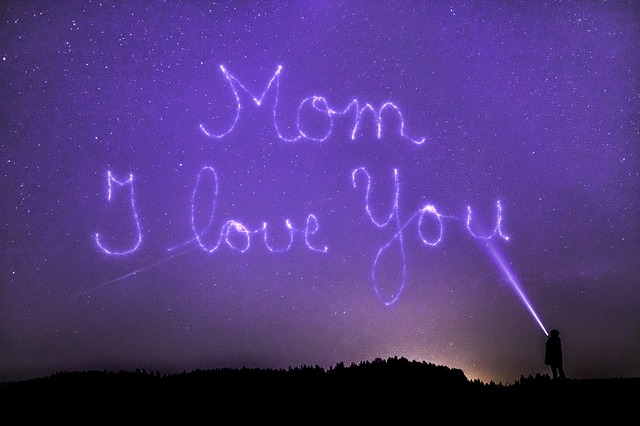 It's May and that means it's the month of one the most celebrated days every year – Mother's Day! Personally, my mom is the most difficult person to shop for because I always end up asking myself what to give someone who already has everything? I thought about a few ideas, and here are 10 gift suggestions you can give to your Mom:
For Moms Who Love to Cook or Bake
If mom is into cooking or baking you can purchase an addition to her kitchen. You can check out stores like Cook's exchange, SweetCraft, Wonderbake, Love2Bake Co, or even online shops like Lazada or shoppe where you will surely find that perfect kitchen tool for her!
For Moms Who Love to Sweat It Out
Every fitness junkie loves new workout apparel and that is no exception for moms! If you're looking for sports brands you can purchase from, try out our local ones that sell quality yet affordable produts that you can gift your mom.
Join our Telegram Community

Related Article: 9 Local Sports Brands to Check Out
For Moms Who are into Beauty Products
Skin care products like face mask, moisturizers, cleansers and etc have made a name for themselves these days. Check out local bazaars or Instagram shops that cater beauty and skin care products that you can gift your moms.
Check out Cleopatra' Secret Skincare for 20% discount and their promos until May 31.
For Moms Who are into Home Decorating
For moms who just love to decorate their homes, you can get her interiors from furniture stores likes I T O K I SH, Furniture Republic, Furniture Manila or even from online shops!
For Moms who need a little more extra care and relax time
My personal favorite is to bring my mom to a spa and treat her for a full body massage. You can also treat her for a mani pedi sesion at the salon nearest to you.
Check out Massage de Magallanes where you can score a 50% off on your first time massage.
For Moms who Love Literature
If your mom has an inkling for books, buy her a book she will enjoy and can read in her spare time. As early as now, I suggest you ask her what type of book genre she likes and get a ton of books she can read for the year.
For Moms who Love Tons and Tons of Printed Memories
Buy the cutest picture frame (National Bookstore has a ton of those) and put your family picture or even your solo portraits with her for mom to put it on her desk or at home. The best memories are best re-lived in pictures.
For Moms who Love Everything Personalized
Another gift idea you can can gift your mom are personalized products like mugs, bags, passport holders and etc. Check out those on Shopee or online stores for those that can make a lot of these. Remember that they take a few days to make so it's best to order right away.
For Moms Who are Foodies at Heart
Take her out to her favorite restaurant or places you haven't eaten before. Check out apps like Eatigo, Bigdish or Booky to score discounted treats to make her day a little sweeter. Another idea you can do is cook or bake her specialty so she can have a taste of her amazing recipe this time made with love by you!
Quality Time
Make this coming Sunday more about quality time with Mom by bonding and spending the day with her. Serve her breakfast in bed and sit down with her for a few hours to just talk about the things you don't normally talk about daily. You can take her out or stay indoors, what matters is you get that quality bonding time with her and she will for sure find that to be the most precious gift.
Mother's Day comes once a year and it's important that we make this day a little grand for the woman who brought life to us and someone who continues to love us more and more. Time is precious and so are our Mothers, so go ahead and show her some love not only on Mother's Day, but all throughout the year!
https://www.facebook.com/manilaonsale
https://www.twitter.com/manilaonsale
https://www.instagram.com/manilaonsaleph
Like This Post? Share it with your friends!