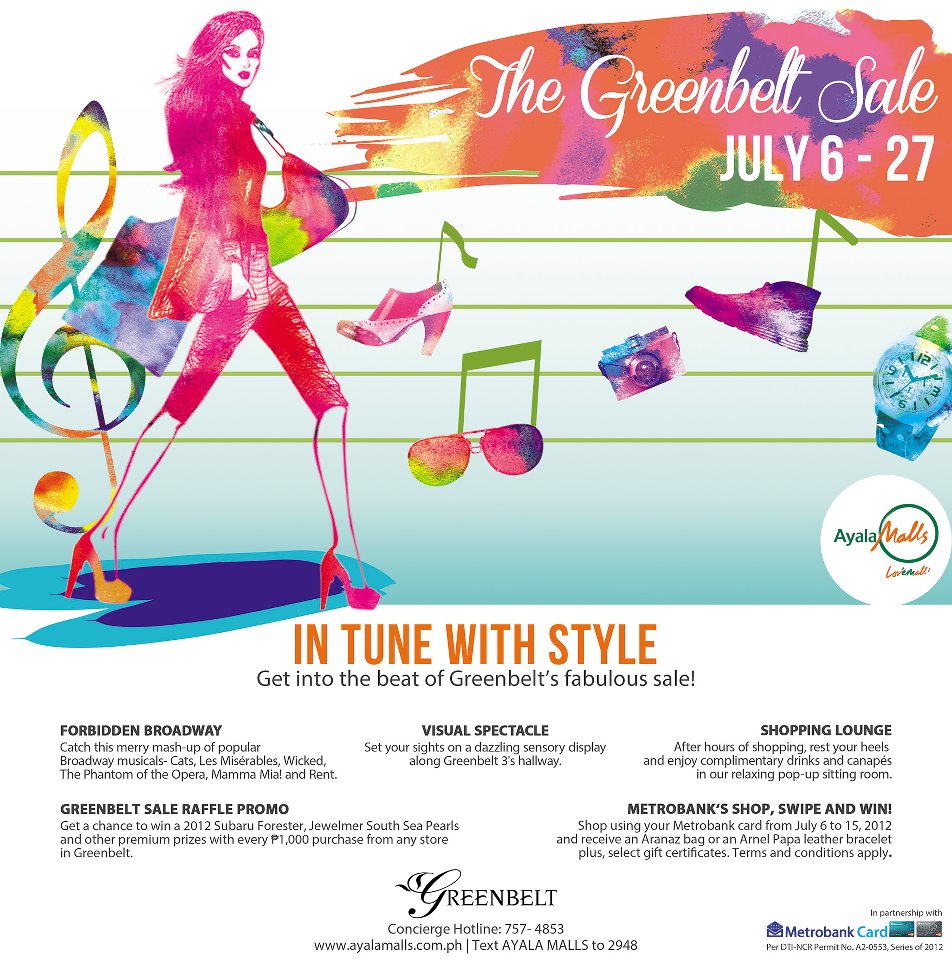 The Greenbelt Sale
July 6 – 27, 2012

Check out the Greenbelt Sale happening from July 6 to 27, 2012 and get great discounts on great selections from participating stores. Plus, fashionably exciting activities are lined up for you to enjoy Greenbelt's fabulous sale.
Greenbelt Sale Raffle Promo
Get a chance to win a 2012 Subaru Forester, Jewelmer South Sea Pearls, and other premium prizes with every Php 1,000 purchase from any store in Greenbelt.
Join our Telegram Community

Metrobank's Shop, Swipe, and Win
Shop using your Metrobank card from July 6 to 15, 2012 and receive an Aranaz bag or an Arnel Papa leather bracelet plus, select gift certificates. Terms and conditions apply.
Shopping Lounge
Rest your heels and enjoy complimentary drinks and canapes in their relaxing pop-up sitting room.
Forbidden Broadway
A merry mash-up of popular broadway musicals such as Cats, Les Miserables, Wicked, The Phantom of the Opera, Mamma Mia, and Rent.
Visual Spectacle
A dazzling sensory display along Greenbelt 3's hallway.