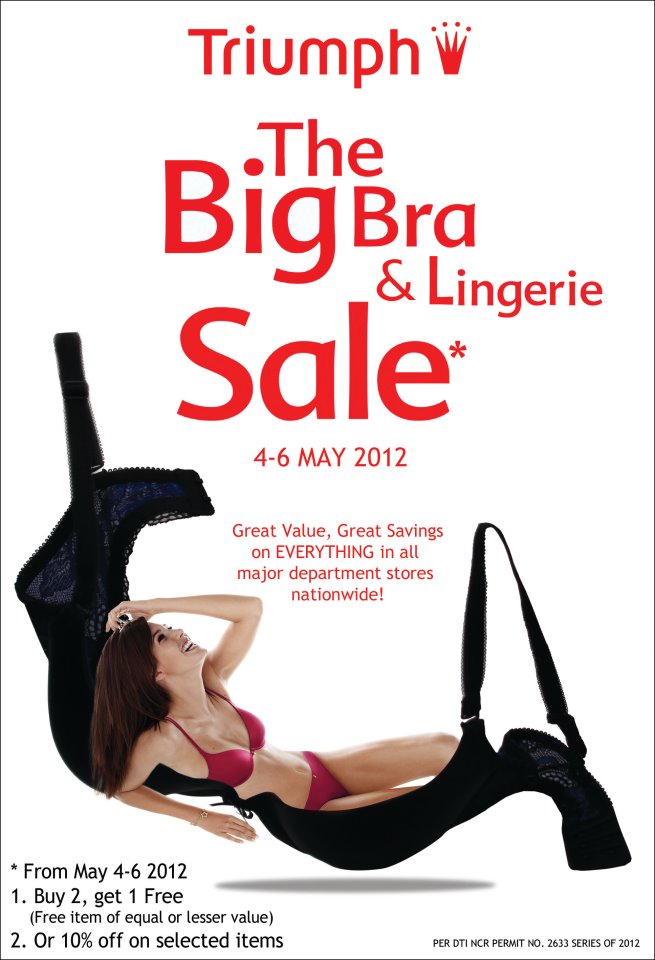 Triumph: The Big Bra & Lingerie Sale
May 4 – 6, 2012
All Triumph outlets in leading department stores NATIONWIDE
Find great value and great savings on everything during Triumph's Big Bra & Lingerie Sale from May 4 to 6, 2012.
For every 2 pieces* of bras, panties, or lingerie you get 1 item absolutely free! Mix and match your items and get the third item of equal or lesser value for free.
*Items that are excluded from the 2+1 promotion but you can still get their latest collections and all-time favorites for 10% off:
• Shape Sensation
• Essence
• Swimwear 2012
• sloggi 7-day pack and sloggi Everyday Bra
• EcoChic
• Maximizer 018 & 025