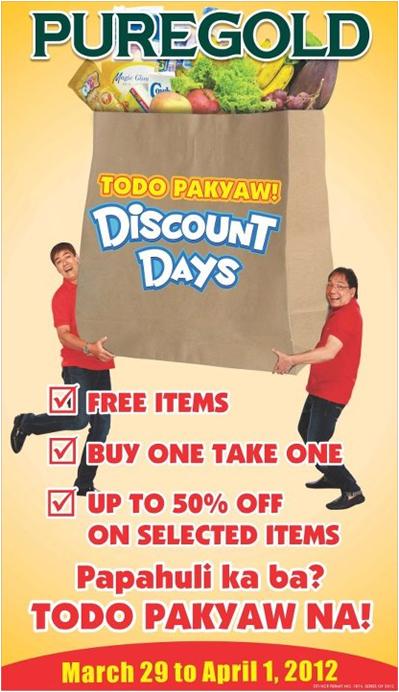 Puregold: Todo Pakyaw! Discount Days
March 29 – April 1, 2012
All Puregold stores
Enjoy fresh buys with great discounts at any Puregold store near you. Enjoy Buy 1 Take 1 deals and get up to 50% off on selected items from March 29 to April 1, 2012.
To know what's in store for you, here's a copy of their e-brochure: https://www.puregold.com.ph/multipage_uploads/955/12387/discountdays.swf
Join our Telegram Community

Join our Viber Community!