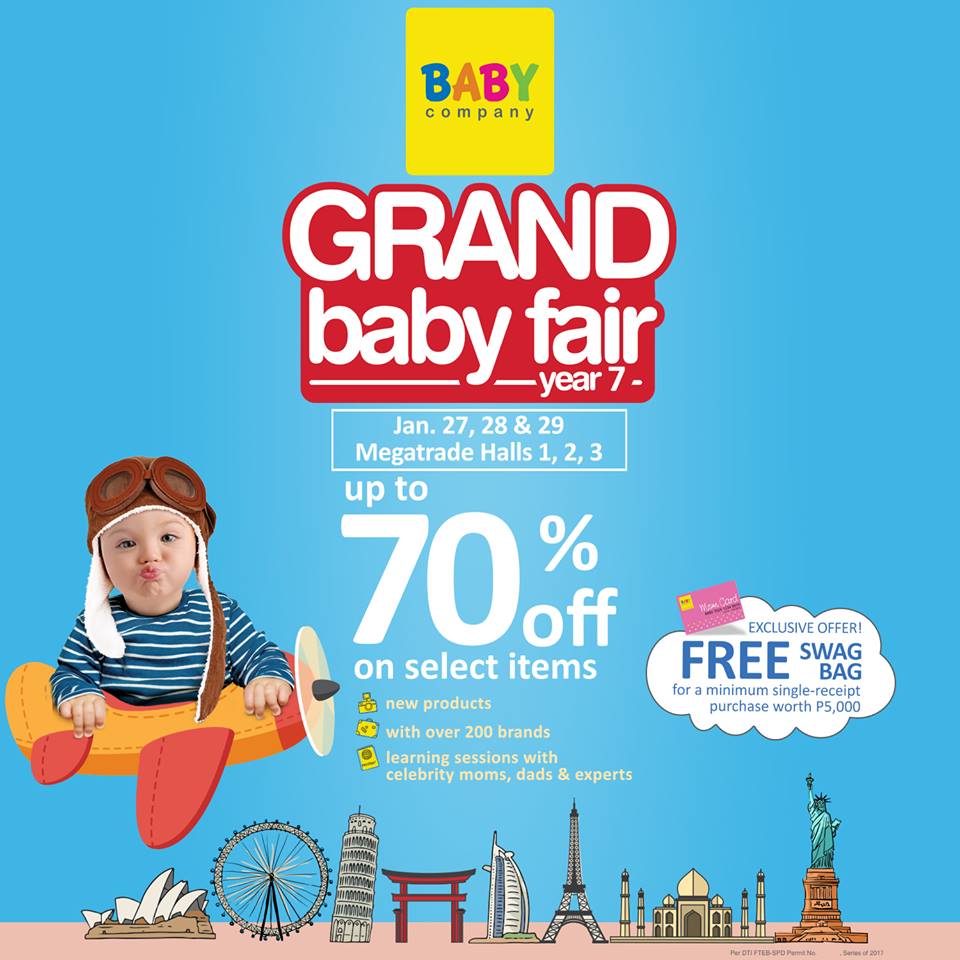 Grand Baby Fair 7
January 27-29, 2017
Megatrade Halls 1,2,3
Visit the #GrandBabyFair Year 7 and enjoy shopping a wide assortment of over 200 brands up to 70% off on select items! There will also have tons of fun activities for your little ones and credible talks with guest celebrities and experts. See you at Megatrade Halls 1,2,3 on Jan. 27-29!
http://www.facebook.com/manilaonsale
http://www.twitter.com/manilaonsale
Like This Post? Share it with your friends!
Comments
comments